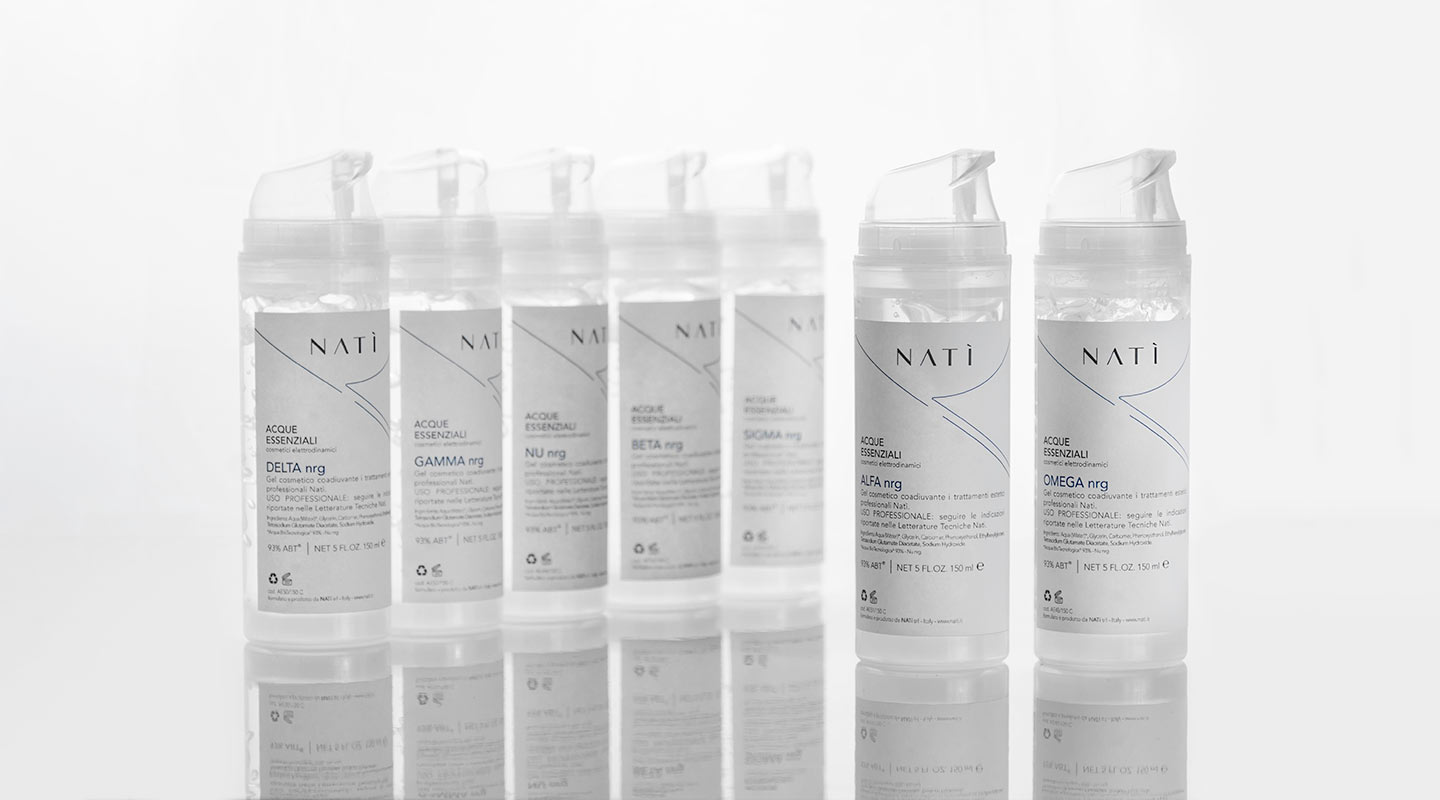 Natì Operating System
All Natì professional face and body treatments follow the same innovative application procedure: the guarantee of always impeccable results, session after session.
The Natì Operating System is a new integrated application methodology: three permanent phases, in which the beautician alternates the use of ACQUE ESSENZIALI® professional electrodynamic products with specific products for each treatment.
In this way, Natì simplifies the application of the treatment, while at the same time ensuring very high performance results.
The most innovative approach to beauty treatments
ACQUE ESSENZIALI® is the first line of electrodynamic cosmetics for professional use.
Seven products, seven manual applications, seven functional features, a single ingredient: ABT® in its purest form, without any ordinary active ingredient. Thus begins the perfect dialogue with the skin's water, which amplifies the specific functions of each Natì face-body treatment through an exclusively electrodynamic action.
PHASE 1 - OPENING
ALFA nrg gel from the ACQUE ESSENZIALI® line "opens" the skin system, stimulating water in the deepest levels of the tissues and preparing them to receive the treatment.
PHASE 2 - FUNCTIONAL
We get to the heart of the treatment, alternating the dedicated face / body line with ACQUE ESSENTIALI® products with specific electrodynamic actions for the chosen protocol.
PHASE 3 - CLOSING
OMEGA nrg gel from the ACQUE ESSENZIALI® line "closes" the treatment by acting on the water in the more superficial levels of the skin, to restore and normalize energy processes.