WATER MASSAGE®: MUCH MORE THAN A MASSAGE
The combination of original aesthetic maneuvers, water and quantum technology to offer the highest performances ever achieved in a beauty cabin.
WATER MASSAGE® is the first electrodynamic beauty treatment to act on the water of the skin: the environment of skin cells, where every blemish originates.
By doing so, it stimulates the primary processes of blemish resolution:
Shapes, drains and detoxifies tissues
Soothes the visible signs of inflammation
Restores the skin
Balances the whole psycho-physical system
HOW DOES IT WORK?
The innovative function of WATER MASSAGE® is determined by two different types of electrodynamic activity:
Targeted: sspecific electrodynamic products of the ACQUE ESSENZIALI® line – the functional signature of all Natì beauty treatments – support the draining, detoxifying and slow aging action of the massage.
Discover ACQUE ESSENZIALI®
Global and immersive: the person receiving WATER MASSAGE® is surrounded by a subtle electromagnetic field, generated by the exclusive aesthetic device QUANTUM CODER®, which constantly stimulates the skin's water.
Discover QUANTUM CODER® technology
AN IMMERSIVE EXPERIENCE
The experience of who has already tested WATER MASSAGE® and QUANTUM CODER®:
"I felt lighter, as if my body had been "emptied": a very pleasant feeling that lasted for several days. It was the best beauty treatment I've ever tried".
"The last beauty treatments seem different, more powerful. It seems that results last way longer, too… it's mind-blowing!".
"I saw an extraordinary result! Although I was completely satisfied before… I didn't think such an improvement would be even possible. Every time I apply homecare products, I feel like I'm doing a professional treatment at the beauty salon".

QUANTUM CODER®: LONG LIFE PERFORMANCE®
The first electrodynamic aesthetic device to amplify the performances of WATER MASSAGE® and all Natì body and face beauty treatments.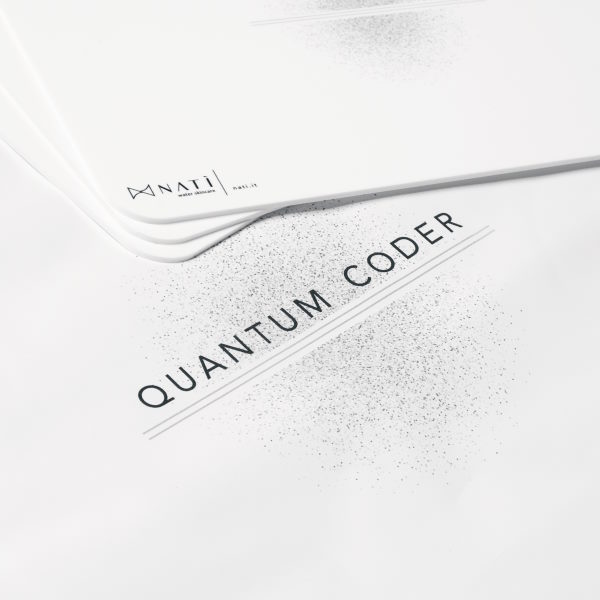 The person lying on QUANTUM CODER® is surrounded by a subtle and constant electrodynamic field, which interacts with the water of the body and stimulates skin cells during the whole treatment.
Thus, QUANTUM CODER® paves the way to a new dimension of beauty treatment functionality: an exponential increase in performance, to guarantee more visible, impactful and long lasting results
LONG LIFE PERFORMANCE®
The next level of beauty treatment.